MohrShade | Less Hassle
Bedrock Concrete Products Specialists design and manufacture premium quality livestock shade systems.
The MohrShade Umbrella cattle shade provides a large area of shade for cows and other livestock. Each livestock shade protects your cattle from the sun, reducing stress due to heat. Excessive heat reduces milk production and meat yield (see study). Heat stress causes economic loss, and a higher risk of mortality.
Protect Your Livestock with MohrShade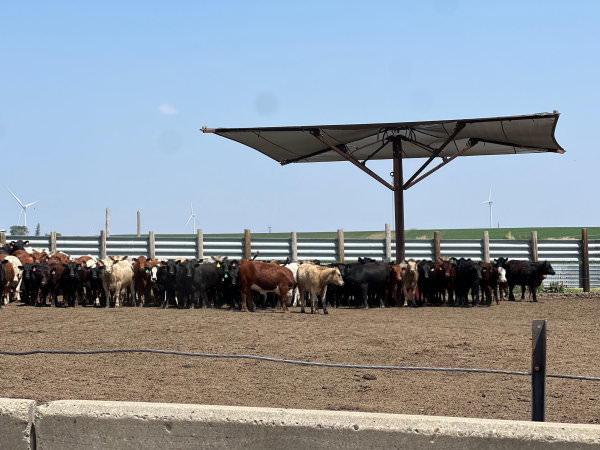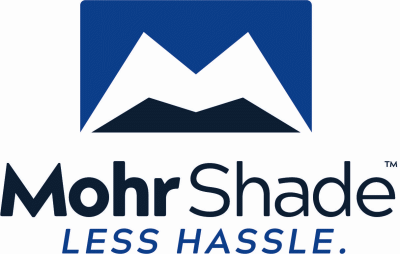 34' x 34' MohrShade
The cattle shade stands 17 feet tall.
25 square foot concrete base (5' L X 5' W X 30" H)
The livestock shade is 1,156 square feet (34' x 34')
8,000 Pounds
17' x 17' MohrShade
The cattle shade stands 12 feet tall.
Concrete Base (5' L X 5' W X 12" H)
The livestock shade is 289 square feet (17' x 17')
3,000 Pounds
Both sizes provide easy access to shade, can be raised with a simple crank, and can withstand heavy wind and rainfall. The MohrShade is Delivered to your site, hassle free and fully set up.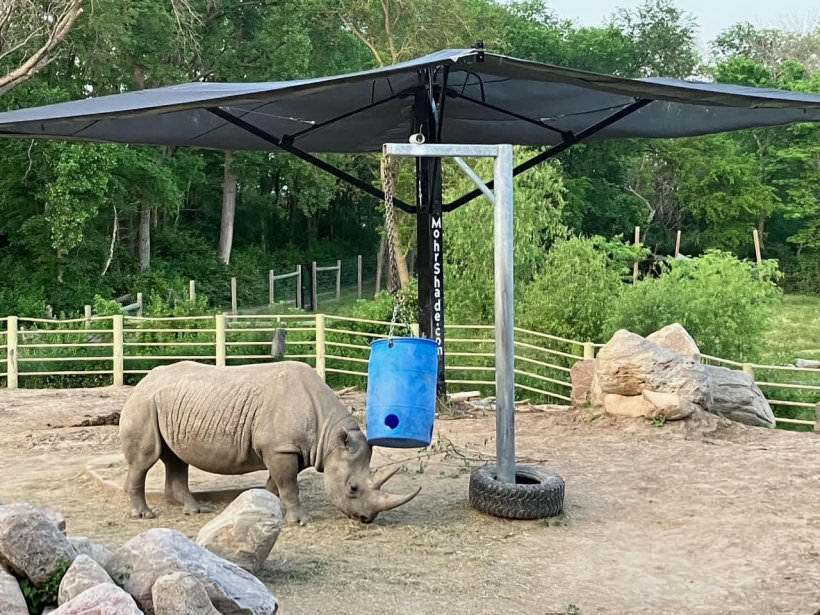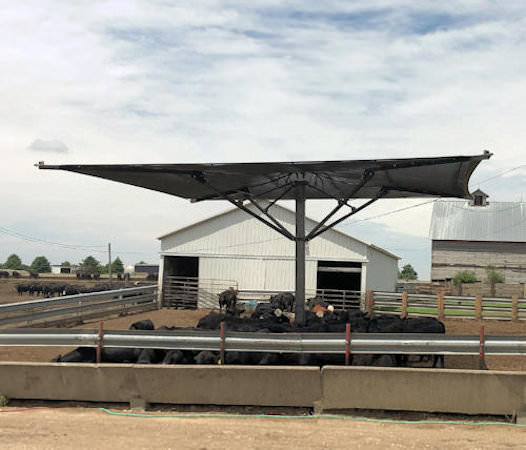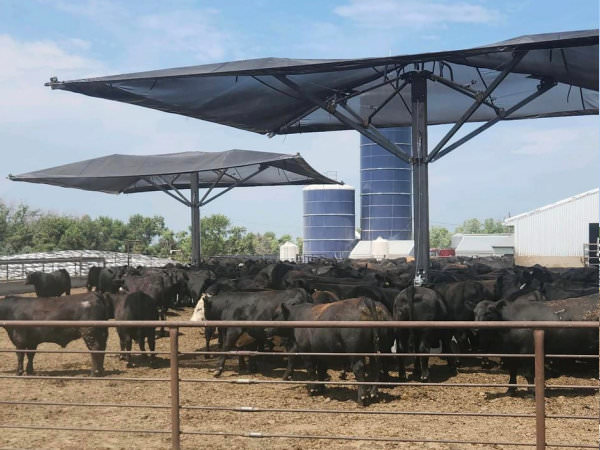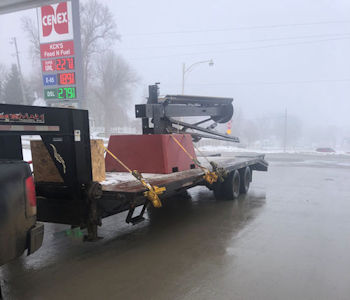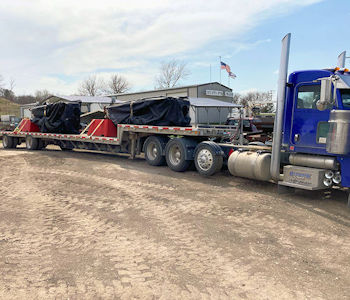 During the hottest months of the year, people flock to shade for relief from the sun. Shade structures can reduce temperatures by as much as 25 degrees. Sun shades provide comfort near pools, parking structures, bleachers, and more.
Shade can make it more comfortable for children at playgrounds by cooling equipment to a comfortable level. Protecting people from the sun reduces exposure to harmful UV rays associated with skin cancer. MohrShade structures are appreciated anywhere people meet outdoors.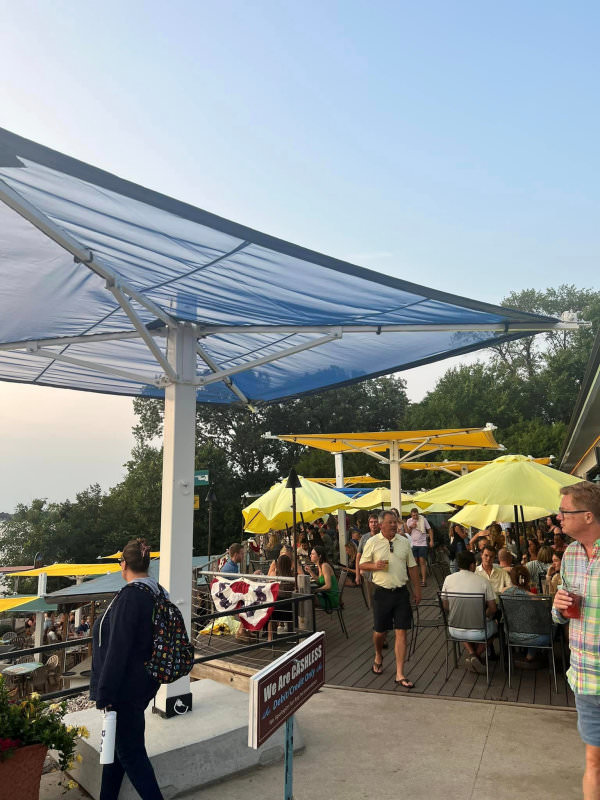 A few places MohrShade can enhance the environment.
Sporting events
Parks
Apartment Complexes
Child Care Centers
Public Squares
Hospitals
Campuses
Employee Break Areas
Any Public Gathering Place
The sun shade is hassle free and fully set up.
Delivered to your site.
The MohrShade can be customization to match your branding. Options available include paint color, tarp color, and the ability to add bluetooth lights, bluetooth speakers, and tabletops!!
Along with these two shade sizes, we offer the ability to "drop" the shade. This is known as the MohrShade Drop Shade. Both sizes have the ability to drop (34' X 34' and 17' X 17').
The Drop Down option includes everything we love about our standard shade, nothing changes besides the fact that you can now "drop" it to any height you are wanting! This feature adds the additional benefit of keeping the shade concentrated to one area. Making it better for anyone/anything that needs to work under it all day long and not worry about chasing the shade! Another added benefit, you can lower the shade during storms to help it better withstand the high winds without having to collapse it completely. Making the shade still beneficial to livestock and other patrons!
MohrShade can do more than just shelter you from the sun. Protective shades create a barrier from rain and snow as well. These structures enhance your property supplying students, employees, fans, and the community an opportunity to enjoy the outdoors longer.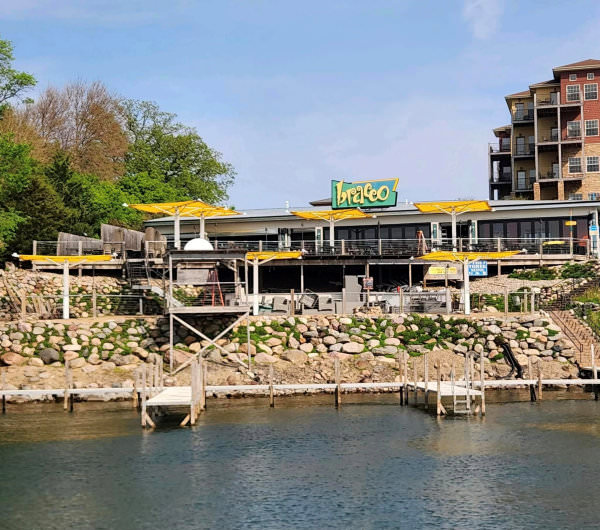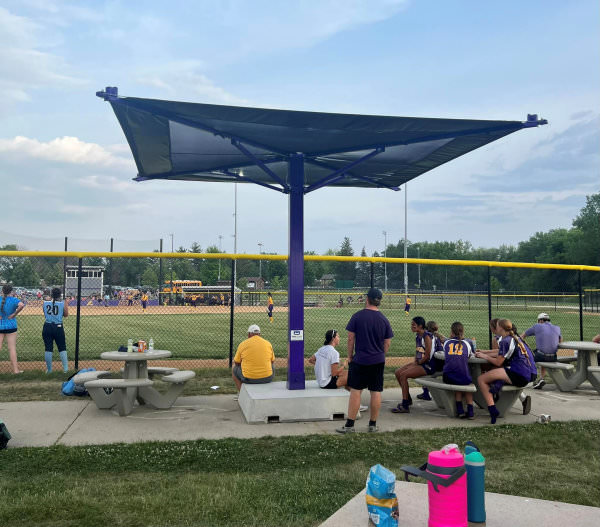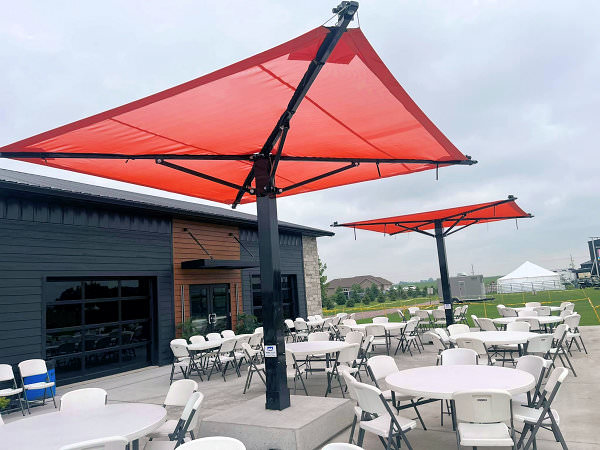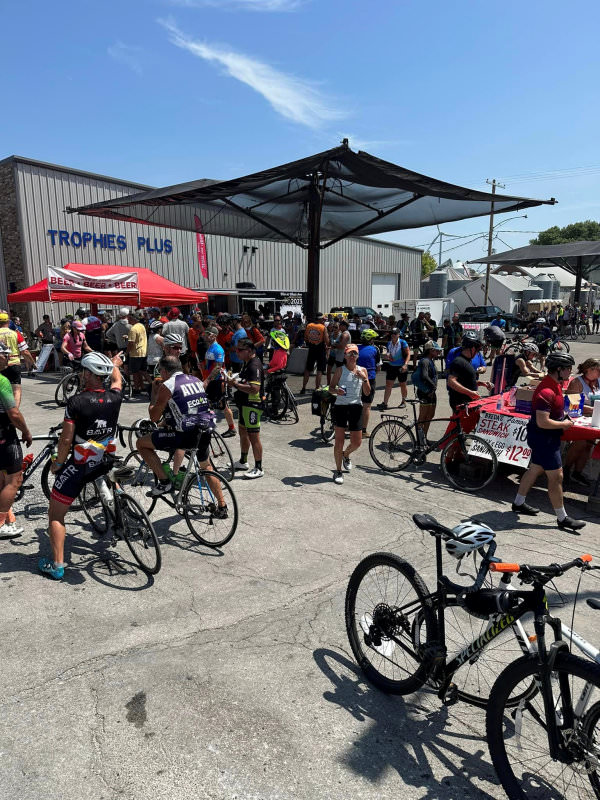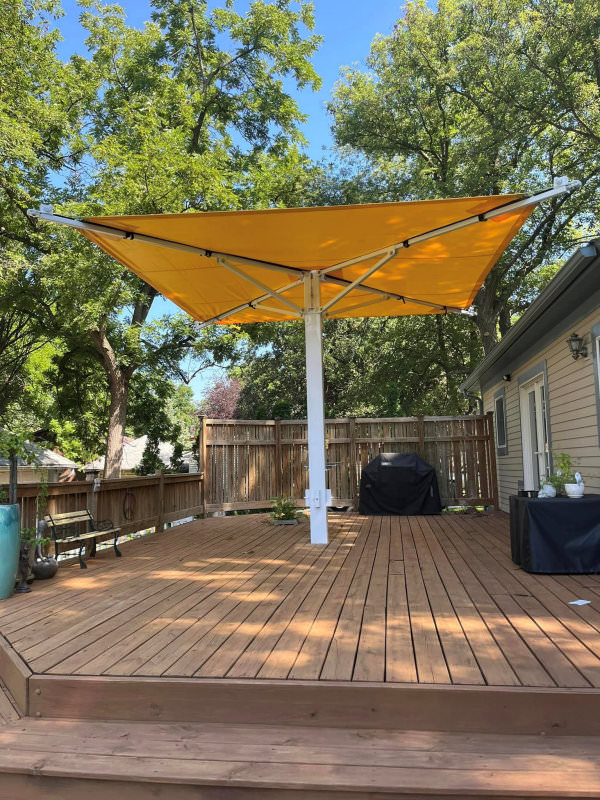 Sales Team:
Cody Mohr- 712.269.6501 (Owner)
Dalton Miller- 712.269.1877 (Sales)
Email: mohrshade@gmail.com
And check us out on Facebook: MohrShade